Ian Petar Valensa is trapped in a hotel room. You should try to help him escape from it by logically thinking about what to do next. It's a simple point & click room escape game starting the story of Ian P. Valensa.
Show Less
You May Also Like
4 Comments
You must be logged in to post a comment.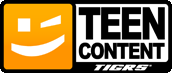 You must be logged in...
Log in immediately through...