Updated version!
 Controls
Move with left - right keys
Atack to the left: "A"
Atack to the right: "D"
Jump with "S"
Special hability (when you find it): "W"
Story
Something is not going well in your town, there are monsters everywere, and its getting even worse.
The only way to stop this madness is destroying the source, looks like they´re coming from far away, you have to go there and find a way to destoy the monsters once and for all...
A super action platformer pixelated #lowrezjam adventure game.
>:D
Show Less
You May Also Like
17 Comments
You must be logged in to post a comment.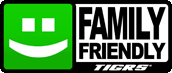 Game News
Posted On 5/28/2014
Posted On 5/24/2014
You must be logged in...
Log in immediately through...