One Does No Simply Walk Into Mordor: Video game based on literary masterpiece by John Ronald Reul Tolkien: Lord of the Rings
By Belthazzar - Added On 7/14/2011
One Does Not Simply Walk Into Mordor:
Video game based on literary masterpiece by John Ronald Reul Tolkien, Lord of the Rings.
If your computer is strong enough, press F4 to utilise highest resolution and render options.
Created for purposes of Experimental Gameplay challenge for july, 2011.
Theme was "Disintegrate". So I disintegrated everything game makes game, starting with animations, ending with interactivity.
All that left is one epic adventure in lands of Middle Earth.
...Yes, game is just a joke :)  
Show Less
You May Also Like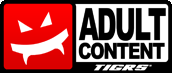 Intense Cartoon Violence
Intense Fantasy Violence
Intense Realistic Violence
Blood and Gore
Sexual Violence
Alcohol Use
Drug Use
Tobacco Use
Nudity
Strong Sexual Themes
Intense Language
Mature Humor

You must be logged in...
Log in immediately through...