This is a fan made game about markiplier! I made it to thank him for his awesome videos! The objective is to collect all the 5 Warfstaches. I hope you like it.
Visit my Youtube Channel: http://www.youtube.com/user/TheEuphoricRager
Show Less
You May Also Like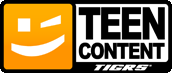 You must be logged in...
Log in immediately through...