Little is an adventure game in which you explore the world around -- but only as the size of an ant, as you have touched some ratioactive goo which had caused this to happen. Now, you must figure out a way to return to your natural size.

Made for the GameJolt Minimal Contest: minimal player size, minimal explantion.

Video Walkthrough: http://www.youtube.com/watch?v=g_ZcmnHsSUE

Show Less
You May Also Like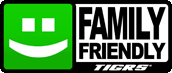 Game News
Posted On 12/10/2009
Posted On 11/6/2009
You must be logged in...
Log in immediately through...