Hairold Game is a game meant to give the player freedom to explore, hunt, and fight monsters throughout the game, and may complete as many quests as he or she wishes (but some quests must be completed to advance to the next world.) There are currently two completed worlds, with a third that is still being worked on. This game will be updated somewhat frequently, and if you have any questions, comments, or suggestions, please feel free to email us at hairoldgame@gmail.com
Thank you, and have a wonderful time playing!
Show Less
You May Also Like
1 Comment
You must be logged in to post a comment.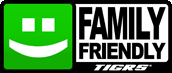 Mild Cartoon Violence
Mild Fantasy Violence
Mild Realistic Violence
Animated Bloodshed
Suggestive Themes
Mild Language
Comical Shenanigans

You must be logged in...
Log in immediately through...