Rescue the Mubblies! Frozzd, a game by Jesse Venbrux, is a 360 degree platformer, in which you jump from planet to planet trying to rescue the adorable Mubblies from the Frozzd: a race that brought with them eternal ice and winter. Play as a mysterious astronaut and King Mubbly as you battle different types of Frozzd and rescue your Mubbly compatriots, and ultimately save the galaxy from eternal winter. This critically acclaimed game won 1st place on the YoYo Games Winter Competition. You can't miss it, so check it out!
The Lite version gives you a taste of the first 5 levels of Frozzd for Mac.
Note: This is the Mac version of this game, created in collaboration with Jesse Venbrux. Please read: http://www.venbrux.com/blog/?p=320

Show Less
You May Also Like
3 Comments
You must be logged in to post a comment.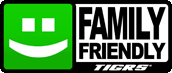 You must be logged in...
Log in immediately through...