Show All (14) Media
Hide Extra
"House haunted? Need a cursed ruin sterilized? Can't decipher a forbidden text? Suffering from a case of possession? Bishop & Holiday Paranormal Investigations does it all -- no price too big, no job too small!
"Unfortunately, we are currently closed for business. We've had a small mishap in our lab that angered a malevolent Outer God, who is forcing us to suffer through six terrible world-shattering disasters over and over again until we go insane (he won't let us die permanently). Please leave your name, number, and a brief description of your problem, and we'll be sure to get back to you as soon as we've had a word with a certain angry space octopus. Thanks!"
Version 1.6! Fixed a bunch of physics issues and a few bugs, and this time everything works like it should.
Take charge of 5 eccentric paranormal investigators! Solve 7 treacherous realms ranging from Ancient Egypt to Antarctica! Defeat mummies, dinosaurs, Deep Ones, cultists, giant scorpions, and all sorts of baffling puzzles with your teeny 4-slot inventory!
#tds #horror #fantasy #adventure #lovecraft
Show Less
You May Also Like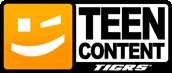 Cartoon Violence
Mild Fantasy Violence
Animated Bloodshed
Alcohol Reference
Suggestive Themes
Mild Language
Comical Shenanigans

You must be logged in...
Log in immediately through...