Cubelands is an online multiplayer building game set in the universe of cubes. Work together with your friends to create your own amazing world and show it off to the entire community. Features: Mac and Windows, Multiplayer, Freedom, Social gaming, Share creations, Built in community support.
Show Less
You May Also Like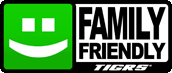 You must be logged in...
Log in immediately through...