Another game in the Bad Dream series. This supposed to be calm and little bit creepy.. But It's not..(calm) :D  Same rules as in the previous parts.
This version supports full screen mode! 
Hope you'll enjoy this part :)
 You should also try other games in the Bad Dream series:
- Part 01: Butcher
- Part 02: Graveyard
- Part 03: Hospital
- Part 04: Cyclops
Show Less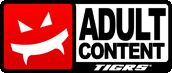 You must be logged in...
Log in immediately through...