Blast the turrets. With their own bullets.
You cannot shoot here. Instead, you can manipulate turret's projectile so they hit themselves. Yay for deflection~

Mouse to move, click to release shockwave, P to pause/open game menu. Releasing shockwave gives you some delay, so use it wisely. Also, destroying turrets make your ship getting stronger, giving you more hp and reduced delay. This game autosaves after you died/quit a game (via game menu). There are checkpoints in each of 10 phases.

entry for the "shocking" contest.

Show Less
You May Also Like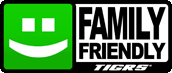 You must be logged in...
Log in immediately through...