Getting to goals adds time. Make solid coloured disk to score points and don't run out of time.
Slight problem in firefox - to get menus on screen click the instructions button and then click menu.
Show Less
You May Also Like
No Comments Yet
You must be logged in to post a comment.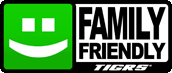 You must be logged in...
Log in immediately through...