This is theCave... Finally in Beta!!!

This is the Beta version of theCave. In the next month will be released the official game!
Please download, comment and rate! Thanks!
Show Less
You May Also Like
2 Comments
You must be logged in to post a comment.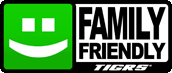 Game News
Posted On 9/4/2013
Posted On 8/23/2013
You must be logged in...
Log in immediately through...