12HOURS/1979/GET PUNCHED/PUNKS NOT DEAD/EAT SHIT
use the arrow keys to move and Z to punch.
Show Less

Impression
Posted By Chris Priestman 4/2/2013
The year is 1979. You're travelling in a car that then screeches up to the sidewalk next to the bustling crowds of people. You get out. And then you punch every fucker that stands in your way to the tune of punk! This is Zak Ayles' PUNK'S NOT DEAD. It couldn't come at a better time. I can't help but think it's a bit of a reaction piece to the IGF Awards last week , during which Andy Schatz said that indie games aren't punk-rock any more because they're successful and part of culture in general now. That's a very narrow perception to take, considering that there are TONS of developers still releasing little games that don't get seen by the majority. There are a few indie game successes, yes, and there's a larger interest in these games we class as "indies" nowadays compared to previous years, but indie games are very much punk-rock.
You May Also Like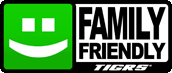 You must be logged in...
Log in immediately through...