It's the summer before you go away to college, and you're spending it visiting with your aunt and uncle on a small island in the Atlantic ocean. One night, while out taking pictures of the full moon, you meet a girl walking down the beach...
Moonlight Walks is an english-language visual novel. It features 21 paths to 4 endings, and original digital artwork. It takes about 15 minutes to reach one of the longer endings, and perhaps half an hour to see them all.
Show Less
You May Also Like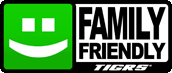 You must be logged in...
Log in immediately through...