Shoot the balls down the screen with the mouse. Hit the pegs to remove them. Remove all the red pegs to complete the level.

Look out for special pegs!

Note: On some systems Java doesn't support AA well, right click to toggle it on/off if you're having speed issues.
Show Less
You May Also Like
3 Comments
You must be logged in to post a comment.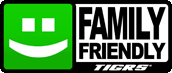 You must be logged in...
Log in immediately through...