This project is an entry for the Game Jolt Invention Competition.
Use your imagination and create a vehicle and race it through the course.
You decide how many wheels the vehicle should have.
Can you beat the record time with your vehicle?
Show Less
You May Also Like
2 Comments
You must be logged in to post a comment.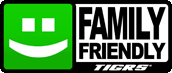 You must be logged in...
Log in immediately through...