A 1-8 player 2D network game. Each player is in control of a ship. The goal is to kill everything that lives to get the best score (dogfight), or race against the clock and your opponents to get the fastest time (race). There is also a mode where the players compete to transport cargo (mission), and where they cooperate (mission_coop).
There are 50 official levels, and a map-editor is included so you can create your own. Also online hiscores are available.
The game is inspired by the Amiga game Gravity Force, and it could be considered a Gravity Force clone with more features.
Show Less
6 Comments
You must be logged in to post a comment.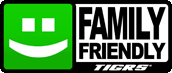 Game News
Posted On 6/28/2014
Posted On 10/25/2011
You must be logged in...
Log in immediately through...