full-blown GTA clone. GTA 3 -SA principally. A 3D free-roaming driving simulator with the possibility to get in vehicles, and go around a colorful city with a mixture of urban and off-road zones. complex building disposition, and also many obliquous obstacles usable as ramps for jumps. There could be more typer of vehicle though... that is for a next version. The game is very stable, no significant errors present at all. NOTE: keys "8" and "9" allow to adjust framerate so don't worry, you can optimise it to your PC.
This game is mostly about the simulation and vehicle handling part of the free-roaming concept. Infact it does not to be better than Crime Life 3, Miami Traffic 3 or GTA 3-SA itself, but tries to be *complementar* in its functionalities: I am prepared on the simulation and optimisations part, so I didn't try to implement badly other things... to do a more colorful gameplay, I would need to cooperate with somebody strong in the "gameplay" part. For more info, press F1 in the game. Have lots of fun!
Released under BDS-type Open-Source licence. Sourcecode / GM project here:
http://sourceforge.net/projects/freedom3dgm/
Show Less
You May Also Like
10 Comments
You must be logged in to post a comment.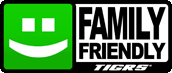 You must be logged in...
Log in immediately through...