Exodus Defence is a mission based 3D action game inspired by classics such as Missile Command and Desert strike.
Take control of fixed turrets or fast moving aircraft to achieve your goals.
Upgrade your weapons and switch between units in the heat of battle.
Wage war in different environments - search the night sky as an anti-aircraft gunner or dodge behind hills as a helicopter pilot.
Show Less
You May Also Like
2 Comments
You must be logged in to post a comment.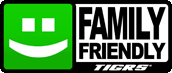 You must be logged in...
Log in immediately through...