Dragon Royale is the ultimate version of 3D snake combined with elements of shooters and platformers, set in a fast-paced multiplayer environment, all to the theme of Chinese Dancing Dragons. The game is in alpha and under active development with regular releases. Your feedback drives development, so try the game out and let us know how we can make it better. You can also expand the game yourself by using the level creator (not available in the streaming version) to easily create beautiful environments.
Show Less
You May Also Like
10 Comments
You must be logged in to post a comment.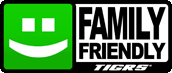 Game News
Posted On 8/30/2013
Posted On 8/17/2013
You must be logged in...
Log in immediately through...