The all time favorit clown, Alfie, have had it! Years of being way to happy have cracked him, and now it's time for revenge. Help Alfie pop as many balloons as possible in 30 seconds, before security takes him away.
Show Less
You May Also Like
2 Comments
You must be logged in to post a comment.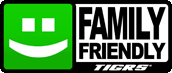 You must be logged in...
Log in immediately through...