Those dad-blasted pig come back again!Their heart burned with longing for revenge.Angry bird fully sensed the danger of its position,but it never await its doom,it use body as a weapon and launch a counterattack to enemies,but it can't win without your help!
Controls:Use mouse drag slingshot to adjust angle power,release mouse to launch bird,click bird icon blow screen to choose different bird.Yellow one is normal;Black one can explode a large field and woodwall and mudwall;Red one can burn around;Blue one can lay eggs and eggs can hit pigs. 
Show Less
You May Also Like
No Comments Yet
You must be logged in to post a comment.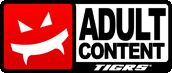 You must be logged in...
Log in immediately through...