Pilote your airplane throught desert and save dead tree.
Place barrell of water using X or SPACE and control your airplane using LEFT or RIGHT arrow!
Keep one eye on your airplane fuel and watch out of danger of desert!

Show Less
You May Also Like
2 Comments
You must be logged in to post a comment.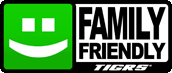 You must be logged in...
Log in immediately through...