Are you strong enough to be the master of the solar system? It is your chance to prove it in the space battle. There are 9 levels as there are 9 planets in our Solar System. To rule all of them you need to destroy all enemies. There are 6 phases on each level: starting rocket, battle with space ships, avoiding and destroying asteroids, landing and driving on the planet surface. Each phase is different and require different abilities – steering is also different and explained while playing.
Show Less
You May Also Like
2 Comments
You must be logged in to post a comment.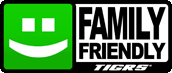 You must be logged in...
Log in immediately through...